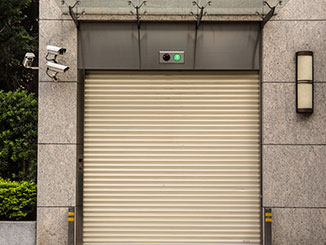 Smartphones these days are essential for communication, for an online social life and for work and school - so is it really any wonder that you can now use this technology to operate your garage door?
How It Works
All your garage door opener needs is an internet connection, usually through Wi-Fi. Once it's connected, you can control it with your smartphone. You just need a compatible app and you're good to go. It's just a question of making the right connections and then you'll be able to access your door from quite literally anywhere in the world.
The Benefits of Controlling Your Garage Door with an App
You might be surprised to know that it could well be safer to use an app to control your garage door than using the more traditional remote control unit, which can go wrong far more often than the average smartphone. Apps like the ones offered by Genie and LiftMaster have some pretty amazing features, such as the ability to control multiple doors at the same time, switch lights on and off and even check the door's status.
Check the Door's Status
That's right - some apps will notify you every time your garage door openers or shuts. Others include a live video feed for you to check. This can be very useful if one of the family members can't find their keys. Even if you're on the other side of the world you'll still have the ability to open up your garage door for them and keep watch to make sure they're OK. Other apps let you issue security codes to individuals to let you know what time they arrived back home and left again.
Is It Worth the Cost?
Considering the lack of features you get with an ordinary garage door remote and opener, standard models can be quite expensive for what they offer. If you don't change the remote battery often enough, you could find yourself in trouble - the same applies if it just happens to go wrong, for whatever reason. We look at it this way: if you already have a smartphone, why bother carrying a remote control unit around with you as well? Why not just use your smartphone instead?
At Garage Door Repair Sandy, we can help you to find the most suitable opener unit for to operate with a smartphone app. Call us today!